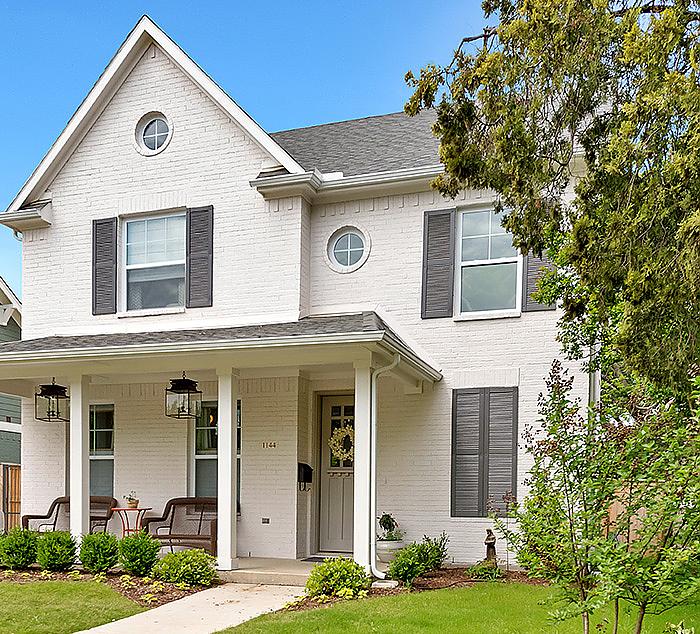 35' - Now Pre-Selling | FROM THE $380s
Village Homes
1,500-2,500 Sq. Ft.
TIMELESS CRAFTSMANSHIP, INNOVATIVE LIVING, CONSTRUCTION EXCELLENCE

Since its founding in 1996, Village Homes, located and building in only Fort Worth and its surrounding areas, has gained a reputation for constructing unique and inspiring homes combined with quality, innovative elements and classic architecture. Working with integrity, using designs based on architectural purity inspired by local homes built in the pre-second world war era, and use of quality build principles and practices are our core foundational values. In the 25-plus years we have been in business, we have helped make the dreams of over 2500 local area homeowners come true. We deliver superior before, during and after sale service providing the ultimate in customer experience.
At Village Homes we know you want a sense of peace and belonging in your life. When it comes to your home, that means finding the space that's both beautiful and beautifully suited to your unique needs with all the modern conveniences desired. Village Homes offers proven floor plans, an extensive library of styles and options, and a project team that will serve as your trusted advisor every step of the way. Village Homes has close relationships with the area's finest architects, craftsmen, trade contractors and vendors, and is committed to providing knowledgeable experts to make your dream home a reality.

We created Village Homes to build houses and be in neighborhoods for those who want the best of style and quality of life. When you move into a new house, you actively join a community. From wide sidewalks and tree-lined streets to inviting front porches and strategic home placement, every element of our homes facilitate the relationships that make life fulfilling and comfortable. Village Homes believes in and shares the vision for Karis, and we are proud to be part of the Karis community!
Back to Model Homes