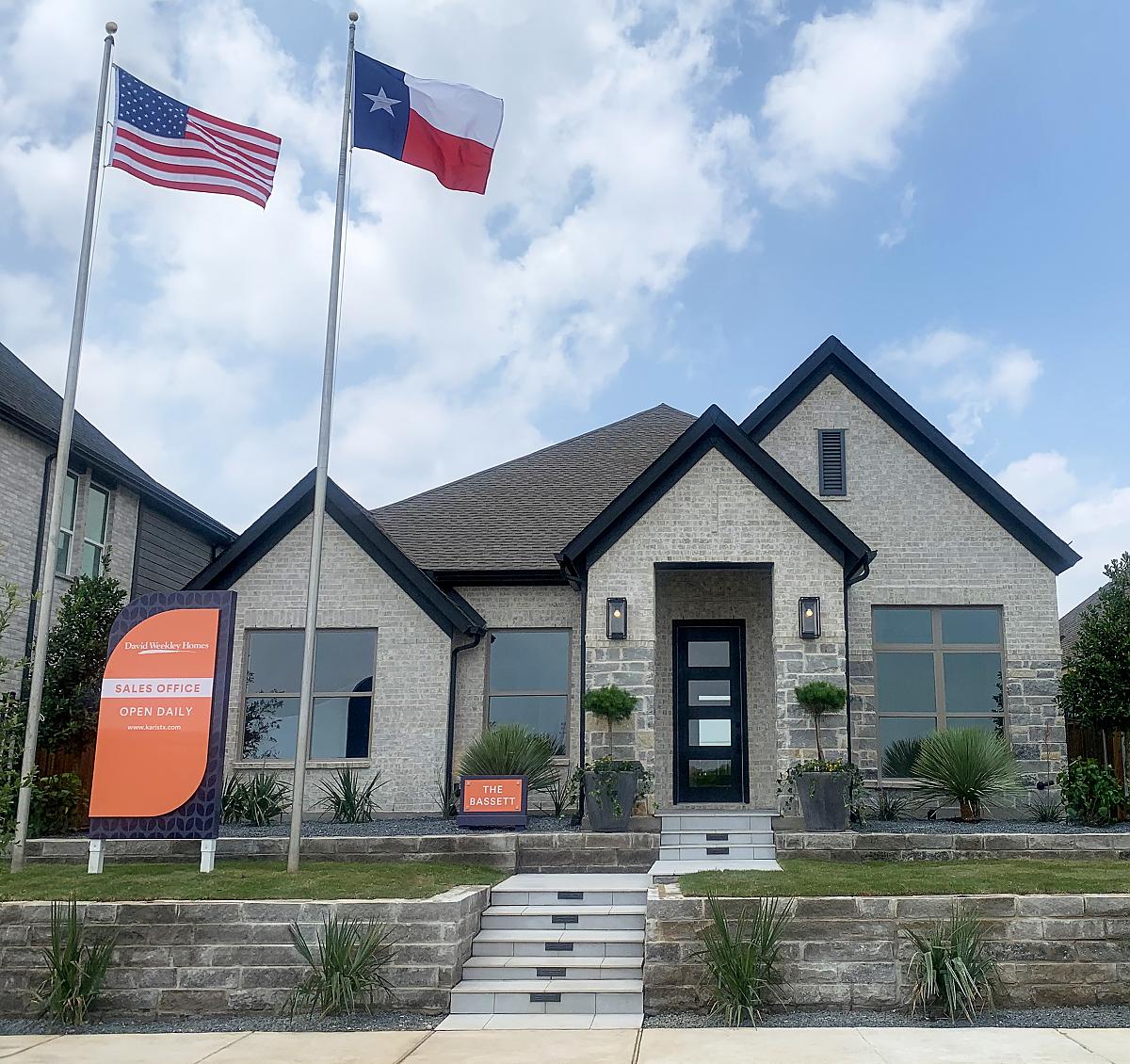 06/28/2023
David Weekley Homes Model Home Opens to Begin Home Sales in Karis
David Weekley Homes is now selling homes in Karis' first neighborhoods, inviting homebuyers to their newest model open at 1009 Karis Boulevard, Crowley, TX. Floor plans offered on 50-foot homesites are from 2,088-3,183 square feet with 3-5 bedrooms, 2-4 bathrooms in two-story options. David Weekley Homes is an award-winning builder who offers each homebuyer Innovative Design, Incomparable Choices, and Inspired Customer Service starting from the $413s in Karis.
Award-winning Home Designs, Focus on Homeowner Satisfaction
David Weekley Homes was the first builder in the United States to be awarded the Triple Crown of American Home Building, an honor which includes "America's Best Builder," "National Housing Quality Award" and "National Builder of the Year." Weekley Homes has been recognized 17 times by Great Place to Work® and Fortune magazine as one of the 100 Best Companies to Work For. Nationwide, David Weekley Homes' divisions have won more than 840 awards for product design and nearly 1,440 awards overall. Since its inception, David Weekley Homes has closed more than 115,000 homes.
For David Weekley Homes, a home is much more than shelter, it's a place where families join together to create memories. A David Weekley home is a symbol of Customer Satisfaction and personal attention. As the first home builder to publicly provide online Ratings & Reviews from surveyed Homeowners, they are incredibly proud of our overall nationwide rating of 4.8 out of 5 stars, as well as their 4.8 rating in Dallas/Ft. Worth.
Our Shared Focus on Community & Energy Efficiency
Through our partnership with them, Karis will be providing an ideal location, a resident-centric focus on land design as a setting for their energy-efficient homes that use state-of-the-art materials. All David Weekley homes are not only constructed above code requirements but also feature the latest energy-efficient building techniques to save on energy usage and increase the comfort and durability of their homes.
Model Now Open + First Homes For Sale Underway
David Weekley Homes is pleased to announce the opening of their model home, to welcome homebuyers to experience first-hand how their home designs are focused on livability, energy efficiency, durability, and comfort. With eight floor plans to choose from, homebuyers will have many options for finding a home to fit their lifestyle in Karis.
Contact David Weekley Homes to Learn More