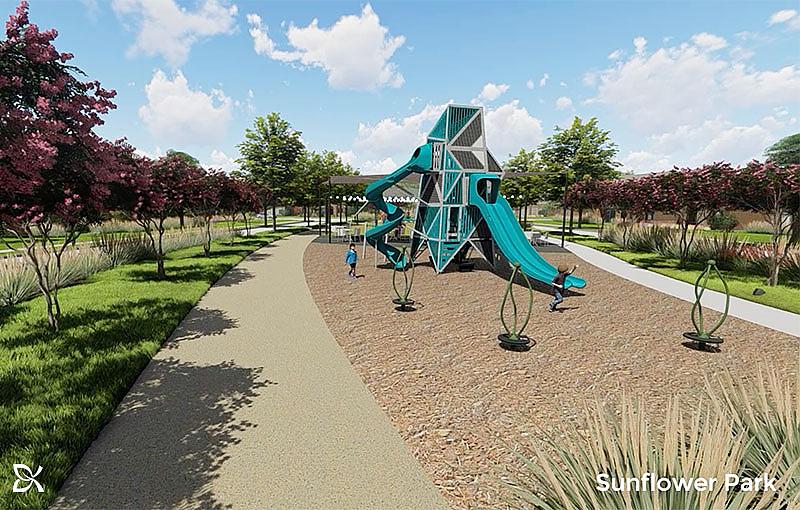 05/15/2022
First Neighborhoods Are Coming Soon to Karis
Our teams have been busy since groundbreaking working with officials in Crowley, land engineers, and countless other stakeholders to breathe life into the plans for Karis, a new home community in Crowley, TX. We're excited to share current news and timelines for the new homes in our first neighborhoods.
In our first neighborhoods, homebuyers will have opportunities to build with several of DFW's top homebuilders on a variety of lot sizes – townhomes by Cadence Homes, low maintenance 35' homesites with Village Homes, 40' homesites with Highland Homes, 50' homesites with David Weekley Homes, and 60' homesites with Chesmar Homes. Builders are refining their floor plans and materials lists with Karis' town architect to deliver homes that will fit Karis' unique community plan. Prices are expected to be released in early fall as we near the start of construction of our first new homes. Join our newsletter list below to be among the first to receive the news when it is released.
A Live-Play Community in the Making
Karis' plan is focused on bringing green space closer to residences and opportunities for homeowners to appreciate creativity, nature, and beauty around them daily. With that vision, the parks will all uniquely tie together and create a sense of place in their surrounding neighborhood, all while being interconnected by a system of trails that, upon buildout, will include over 3 miles of sidewalks and nature trails within the community. We're pleased to present:
Gateway Park – when you enter Karis, you'll be greeted by a rotunda and our first park with clusters of seating for gathering with neighbors or resting after a jog on the trails, surrounded by natural landscaping for a beautiful, welcoming approach into the community.
Bolden Park – fitness-focused, Bolden Park will house creative obstacle-course style outdoor fitness equipment at the trailhead for a start or finish to your jog through the community along the trail system.
Bluebonnet Park – embracing nature and creativity, this park will feature an event lawn including a covered outdoor grill and café-style seating area for a neighborly BBQ or celebration with friends and a playground complete with swings, eclipse climber, we-go-round, seesaw, and more for young residents to enjoy.
Sunflower Park – another gathering place for play of all ages, with an Alpha Tower for climbing, swings and spinners for the active young explorers, sail-covered café-style seating for quick catch-ups with friends, and an event lawn for yard games and more.
Monarch Park – planted with natural landscaping and grasses to attract butterflies, this linear park will be a central park to the community with lots of opportunities to stroll, pause to chat with neighbors, sit around a warm firepit on cool evenings, start or end your jog along the nature trails, or even to simply sit and enjoy the nature views.


Subject to change without notice 06/22
Want to Begin Imagining Your Day Living in Karis?
Take a look at our community plan and amenities pages to learn more.
When Can You Come Visit?
We expect that streets will be in place by the end of summer, with builders starting on their model homes and first homes shortly after in the fall. We're looking forward to introducing you to builders, their representatives, and sales timelines in the coming months, so join our newsletter list for the details as they come available!